A recent study by comScore and Facebook has given insight into how brands can use social networks to connect with and influence consumers, using the case studies of a number of retail brands and their marketing efforts on the social networking site.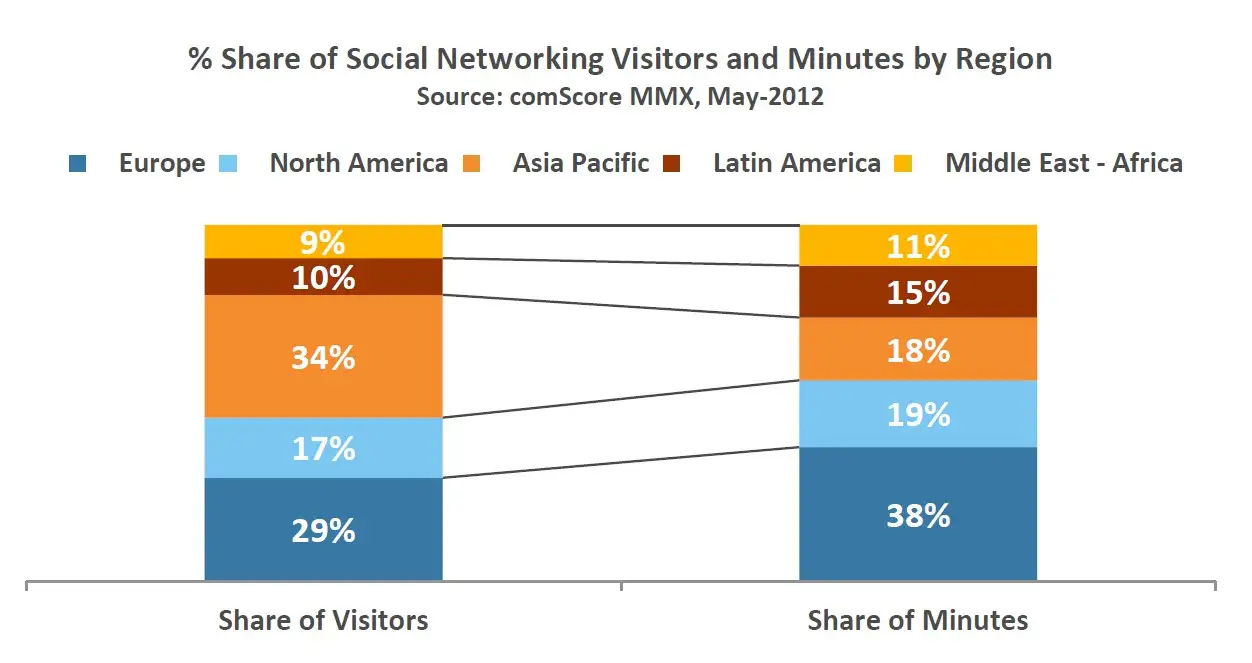 The research, titled "The Power of Like Europe", provides insight into how a number of European retail brands successfully harnessed the power of liking and sharing, explaining how to use Facebook to build brand awareness, create an online presence and, most importantly, drive consumers to take the desired action.
Engagement on social networks and the time spent on them is much higher in Europe, where residents account for a greater proportion of time spent on social networks than any other continent on the planet and this explains why Europe is the ideal place to conduct such a study.
The reason that European Facebook users represent such an attractive proposition, is that they spend 32% of their total social networking time on Facebook's news feed and this is the optimum location for branding to occur.
Advertising on the news feed, sponsored posts and the sharing of brand posts by friends are an excellent way to reach a relevant and engaged audience, which is ideal for developing a brand presence – hence the power of the like.
One of the key drivers of the success of retail brands on Facebook is that users like/share posts and therefore expand the reach of brand messages, which subsequently appear on the news feeds of their friends.
The study revealed that, in the case of ASOS, fans were 3.6% more likely to visit the site and make a purchase than non fans, whilst friends of fans were 2.7% more likely to take the desired action. ASOS also saw a staggering 130% rise in purchases made, after using paid Facebook advertising to drive traffic to their site.
Ultimately, Facebook has given brands the opportunity to interact with engaged consumers in a more social environment, which has arguably enabled them to be more creative and create better interaction with their desired audiences.
Likes and shares have given them the ability to harness the power of influencers and use peer influence to more effectively deliver their messages, which is an excellent tool for developing relationships and driving conversions.
Facebook's success has led to much greater usage and this has sent more advertisers to the site, with 1 in every 4 UK display ad impressions now occurring on social sites and this is only likely to increase.
Similarly, such is the power of Facebook, brands are now using their ads to drive users to their Facebook page, as opposed to their website and this reinforces the concept that Facebook is an excellent tool for building relationships with consumers.