Esports transformed online gaming in recent years into a full-on spectator sport, with a diverse fan base. From drone racing, to online escape rooms, and World of Warcraft… the popularity of esports is on the up, and it's become apparent that gaming and sports organisations alike need to keep on top of their digital strategy to compete in a world where esports are challenging traditional sports for a larger share of fan attention, merchandise sales, and sponsorship revenue.
The world of esports – unlike that of IRL sporting events (which are currently in limbo) – has the unique opportunity to continue to take place online, albeit without a live audience. Gaming, the umbrella term that includes esports, is seeing unprecedented growth in popularity, engagement and cultural relevance during the lockdowns.
Twitch has seen its average concurrent viewership grow 80% since January. A study from Gaming Scan estimated that the global game market would've reached more than $180 billion in revenue by 2022. Whilst esports is yet to capture the same kind of growth, data shows the market value of esports has been escalating since 2012. Esports revenue surpassed $1.1bn in 2019, and is on track to cross $1.5 billion in 2023.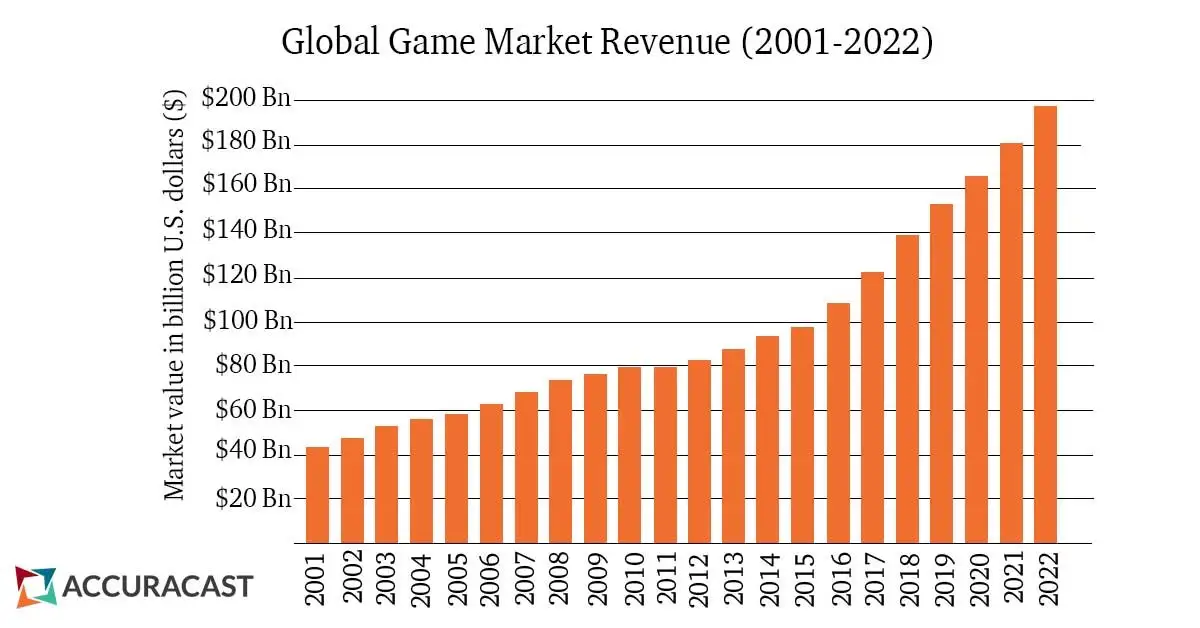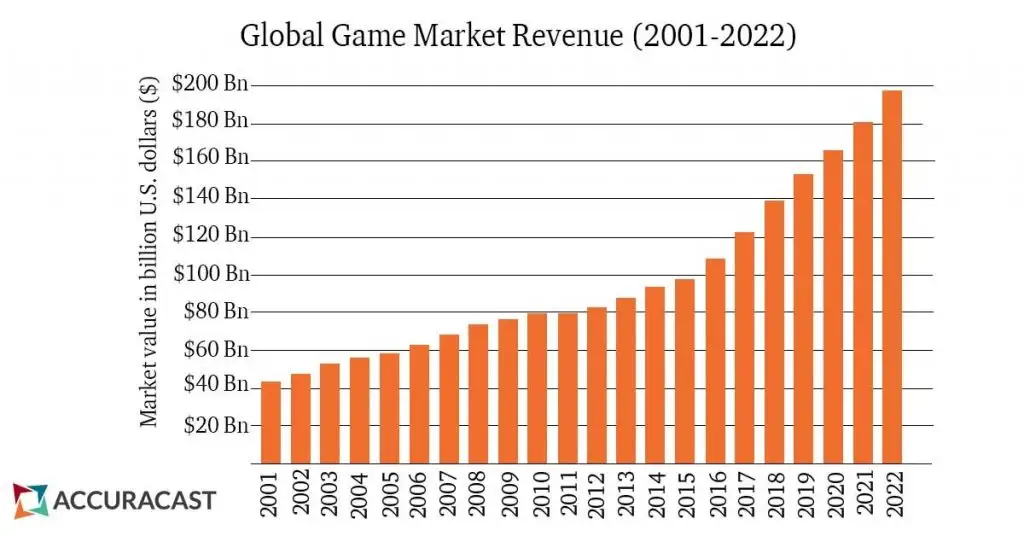 62% of UK games companies were founded since the beginning of 2010. (UKIE)
Younger audiences are now generally more receptive to non-traditional sports, like esports, than traditional sports — in a study, 56% of US Gen-Z men (aged 13-21) said non-traditional sports are "relevant to my generation," while just 44% said the same for traditional sports.
Ageing will continue taking its toll on the number of traditional sports fans as children born today, who by and large tend to favour video games over sports, replace older fans at the other end of the spectrum. The dynamics are probably the reason sports team owners have started to invest in esports — either to act as a hedge, or to use the esports assets as potential customer acquisition vehicles with a view to cross-selling.
We are also seeing more sports brands looking at sponsorship deals with esports leagues, competitions, and players, as well as placing advertisements on digital platforms like Twitch, Discord and Steam.
Sell merchandise where you stream: via online platforms
Esports is well-positioned as a revenue-generating opportunity for many reasons, a big one being the cord-cutters turning to online platforms like YouTube, TikTok Live, Twitch and even Facebook Live for live entertainment. Esports brands have an opportunity not only to generate greater viewership over the internet, but also to put their merchandise in front of the eyes of growing esports fans.
Merchandise has long been a lucrative source of income for traditional sports teams, and with esports businesses, the types of merchandise promoted is often no different. Branded clothing and collectables are the typical offering, which can be promoted in a number of ways.


For brands broadcasting live streams of events via YouTube, then YouTube Search Ads and TrueView for Action ads are likely to be a good bet for selling merchandise alongside. You can run ads during the livestream itself, and also run follow-up remarketing ads to people who watched a certain percentage of the livestream. Similarly, for those brands using Facebook Live, you can run in-stream ads, as well as remarketing ads to those who viewed your live stream video for at least 3 seconds.
Pro Tip: The best way to advertise a live stream is to build anticipation for it the same way as you would a traditional sports game – using Search and Social advertising.
Google Shopping is an always-on, must-have channel to capture people searching for products related to your brand. Anticipate surges around events and be sure to boost any promotional products, by updating the info your Merchant Centre feed and bidding higher for those products around peak times.
As well as apparel, there's sometime the special one-off kind of merchandise, such as this Big Drone offered by one of our clients, the Drone Championship League. Note the eye-watering price! Big ticket merchandise like this could be promoted from the event broadcast itself, with a click to buy call-to-action on YouTube, for example.
Esports gamers can be influencers too
Live stream consumption on social media sites is on the rise as most people are at home with more time on their hands than usual. This introduces a larger, more engaged audience for esports live streams, data capture and paid promotion.
But during this lockdown, perhaps even more so than in regular times, people are craving something more: human connection. Getting popular influencers in your niche to test out your game or merchandise, either to sell more products or simply to raise awareness, is therefore one of the most authentic ways to generate the kind of positive engagement all brands are looking for at this time.
Remember, that many of the consumer preferences that led to the popularity of sports apply directly to esports. People play sports for fun and for the thrill of competition, and many children end up dreaming of becoming professional athletes themselves. We are seeing all of this already in esports, and the gamers themselves for many represent the dream itself.
Look to Twitch to find the right influencers for your brand offering and values. Esports account for 21.3% of Twitch views. The platform accounts for 46 billion minutes watched per month, with most users (55%) between the ages of 18 and 34 – the most lucrative and elusive demographic for traditional sports brands.

Build your fanbase on gaming sites that matter
Social media sites like YouTube and Facebook are not the only places for sports brands to promote live streams and build subscribers. Look to gaming sites that are upcoming, where the communities are more niche and fans more fervent.
Twitch, for example, was acquired by Amazon for $970 million in 2014, and, even though there's no official data about Twitch's current revenue or net worth, analysts believe the streaming platform could be worth between $5 billion and $10 billion. In 2023, Discord – another popular app in the gaming community – is valued at $15 billion and is the most highly anticipated IPO of the year, its reach is nearly 200 million users. Huya, China's largest gaming streaming platform, recently broke its monthly active user record, nearing Discord's global reach.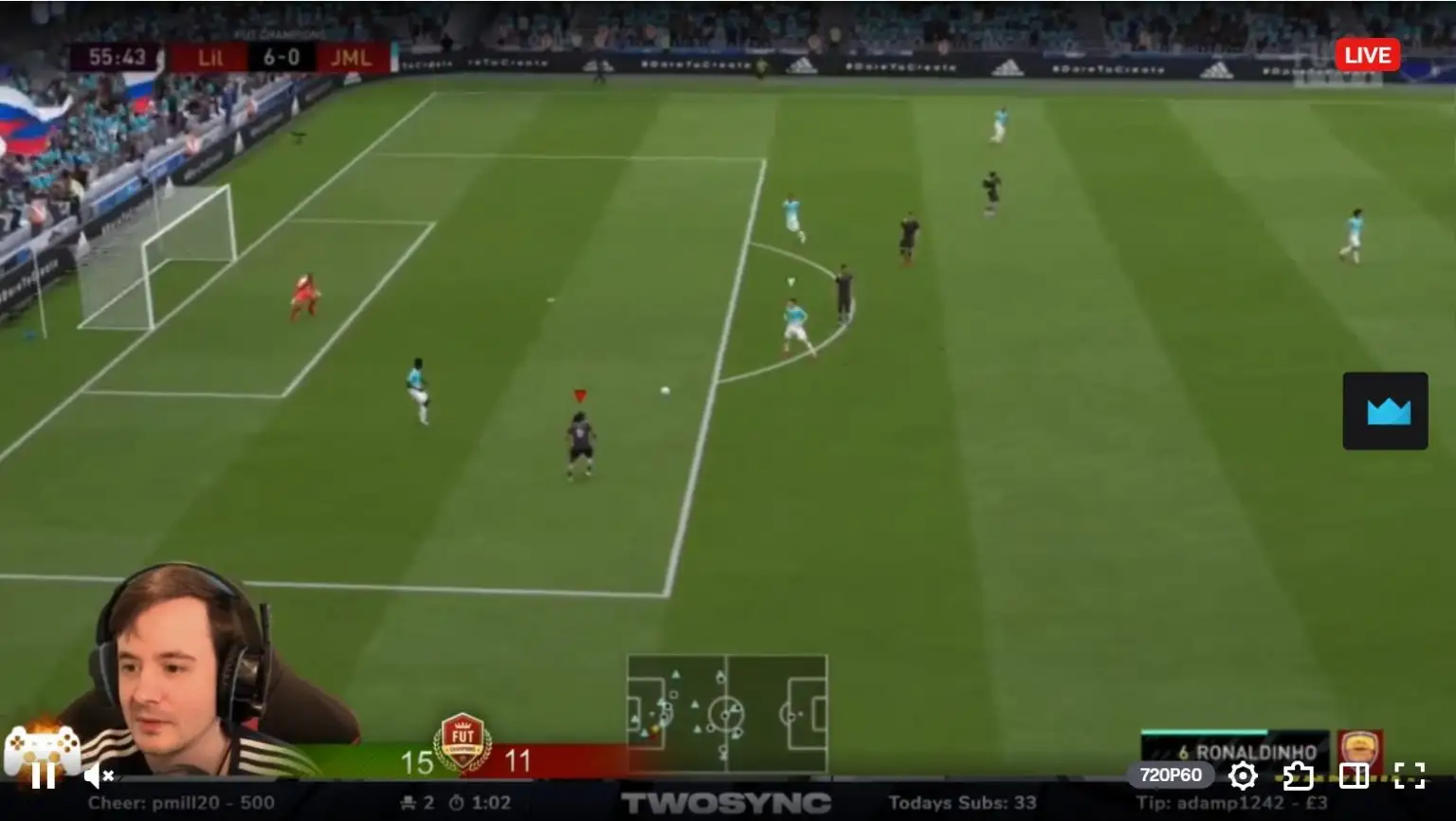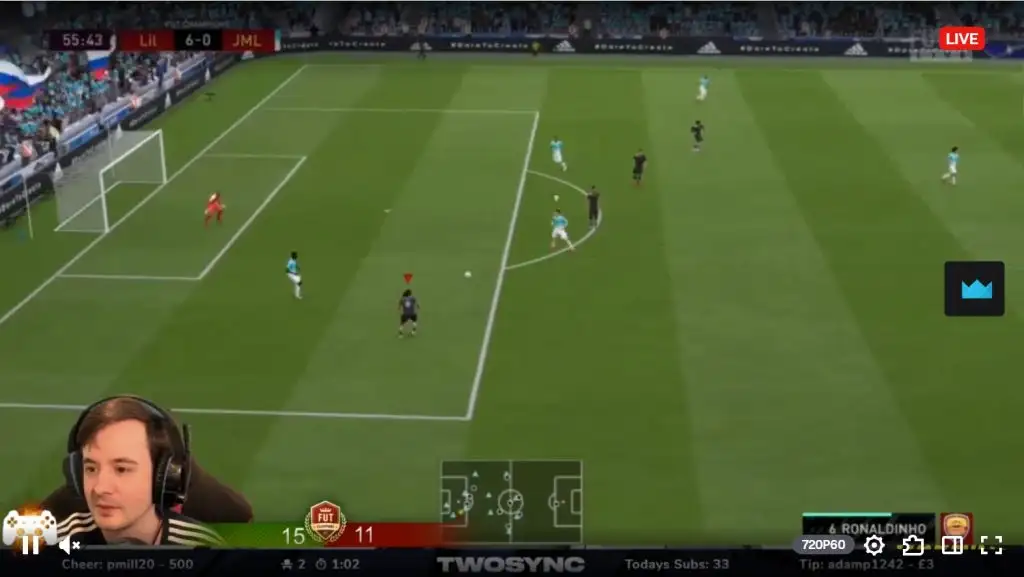 Any esports brand looking to build fans and stream content should decide on the 2-3 gaming or socials sites that matter most to their brand, and put their efforts wholly into building a community voice on those. Once you've done the research and decided on the highest potential sites, build quality and unique content to promote, and start joining conversations. Run paid fan acquisition campaigns, if the platform allowed, and entice people with only the best from your brand repository.
Stay ahead of the curve
As esports continues to grow, we at AccuraCast continue to identify new and more effective ways to advertise on existing and burgeoning platforms – keeping our clients ahead of the curve and tapping into growing demand. We are so thrilled about the future of digital marketing in the esports industry!
Originally published: December 2, 2020
Updated: May 20, 2023