TikTok is now the second largest social network, and it's grabbed the attention of sports brands worldwide with its quirky, creative model. As of now, TikTok has been downloaded over 3 billion times, almost five times the 614 million downloads they had a couple of years ago. They currently have an estimated 1 billion monthly active users.
TikTok has featured in the top 10 on the charts of most downloaded apps every week since February 2019. 
"We're thrilled to partner with a powerhouse in the sports industry like the NFL to bring new life and a fresh perspective to the sports entertainment experience."

Mayan Scharf, Global Partnerships at TikTok.
1. Engage the next generation of sports fans
TikTok's 'react and duet' function allows users to re-enact athletes' or players' skills or interact with them, which is one of the more compelling new features of the app.
Audience demographics on the app have changed significantly, but TikTok's primary audience still ranges from 10 – 29, which is ideal for sports brands looking to grow their fan base among a younger generation.
"I think what makes TikTok so exciting is that literally one of our biggest goals in the entire company is cultivating the next generation of fans," says NBA Vice President of Social and Digital Content, Bob Carney. "It gets really, really exciting for everybody when you can reach a completely new audience."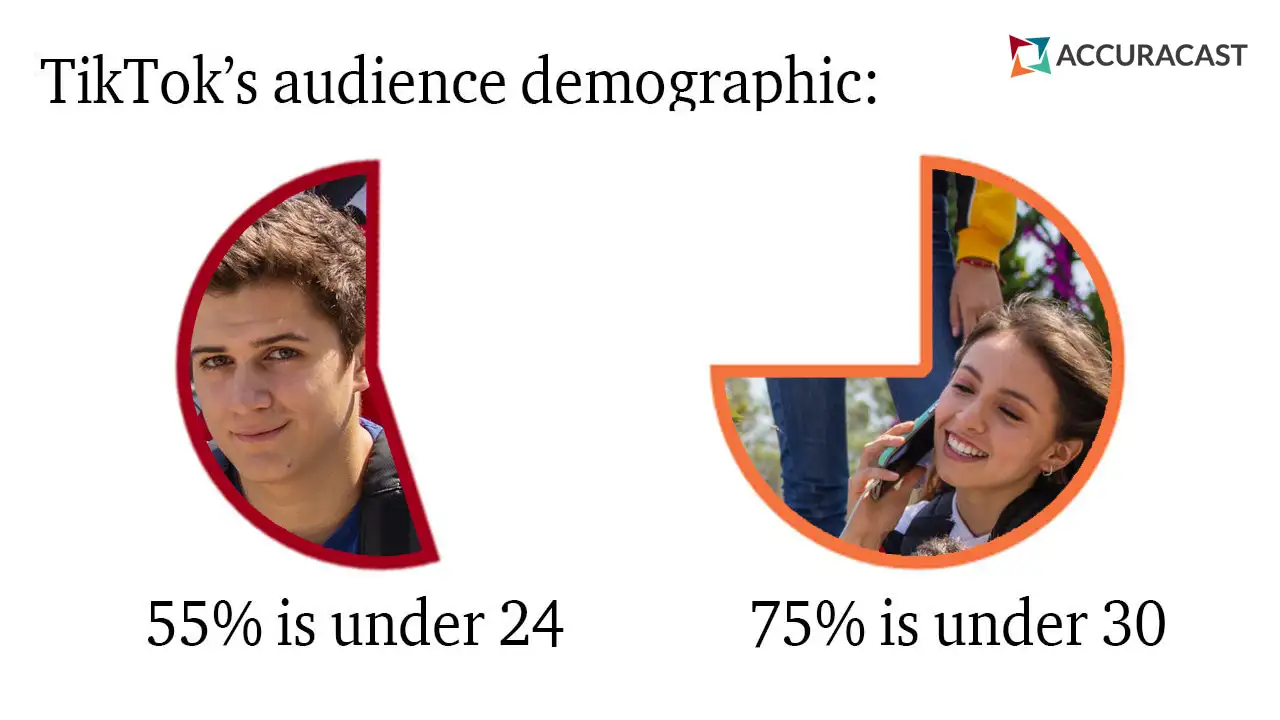 2. Easier to go viral
One of the reasons the short video creation app has been incredibly popular with Gen Z is because of the 'Discover' tab, which is similar to the 'explore' page on Instagram. On this page is where the active trends and most popular videos can be found. Brands can also advertise a wide screen banner at the top of this page – via an ad unit called the Hashtag Challenge.
Last year we saw luxury retailer – Ralph Lauren collaborate with TikTok to promote the US Open tennis event using the '#WinningRL' hashtag to increase brand awareness and study consumer activity around new products.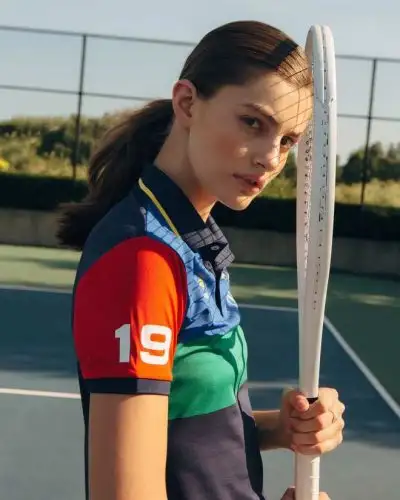 This was the first time a luxury fashion brand partnered with the short video platform. They were also one of the first to trial the 'Hashtag Challenge Plus' – which differs from the standard hashtag challenge as it allows users to be guided to a separate, tailored store where they can buy without leaving the TikTok app.
With the upcoming Tokyo Olympics, this could be a big sales opportunity for sports brands to collaborate with TikTok.
"We saw the power and creativity, and also that it's something new,"

Felix Loesner, head of social media at FC Bayern Munich.
3. Content is easy to generate for sports brands
TikTok revolves around fast paced, eye catching content, which works well with the sports sector. The ease of video creation in-app is assisted by Musical.ly, the free music app, which was acquired by TikTok's parent company, Bytedance, and merged into the app in 2018.
As we move further in to the age of social media, it's becoming clear that each platform varies in what content performs better.
"I don't necessarily think that a lot of pre-produced content does well on platforms like TikTok,", says Sue Jo, Social Media Coordinator for the LA Dodgers, "There's a platform at a time and place for stuff like that, but I think with this, the more organic it is, the more natural it feels, (then) the more excitement that people kind of feel from it."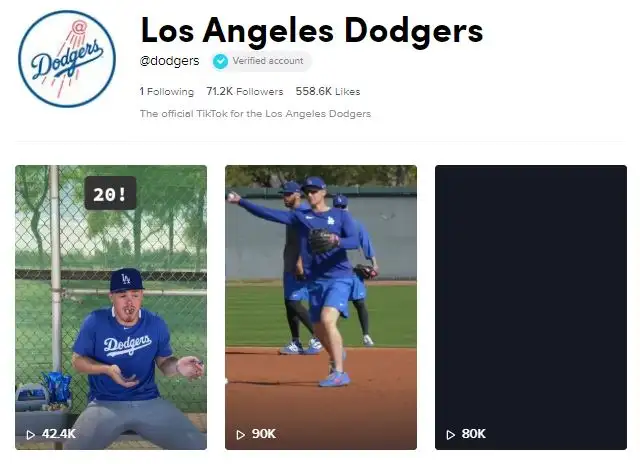 4. TikTok is encouraging young people to be more active
With the influx of dance challenges trending on TikTok it's easy to see how the app differs from other platforms, in the sense that it encourages its users to move more.
Sports companies can leverage their own niche to create TikTok trends and hashtag challenges that resonate well with their fans and participants, which in turn will make the users more active.
The proof is in the stats: one of the most famous TikTok videos was Lil Nas X's song, Old Town Road – it got so popular by creating a trend that combined dance moves with the lyrics that it reached the number 1 spot on the Billboard Hot 100 in 2019, and went on to become the longest running #1 in the chart's history.
5. Control your brand narrative
TikTok are keen to start collaborating with more sports brands and this is why we've started to see a growing presence of sports on the app since the end of 2019.
Content creators may already be creating a narrative for your brand through hashtags. Although TikTok is still a relatively new platform, its user base represents a huge potential fan base that's typically hard to reach and extremely desirable for most sports brands!
Content creators are already doing their part by building their fan base on the app – we've seen stars like Amir Khan, Gordon Ramsey and Russell Wilson.
"TikTok is a destination where fans can feel like they are a part of the team and we look forward to showcasing content from the NFL that is exciting, authentic and surprising to TikTok community."

Mayan Scharf, Global Partnerships at TikTok.
What not to do:
The app offers something we haven't seen with other platforms, TikTok is very much authentic content based – and the more exciting, the better.
Although, the app is similar in functionality to Instagram Stories and Snapchat, its key difference is the main focus is to create and build trends. Brands must show their individuality in order to gain exposure on TikTok. Treating the platform as just another place to push social media content is unlikely to result in much success.
Originally published: March 7, 2020
Updated: March 15, 2023