A survey commissioned by AccuraCast has found that although global cross-border commerce is set to grow by 280% in the next five years, Brexit is the main challenge preventing UK businesses from doing so.
Blocker for global growth
According to the research from the Global Growth Lab, which was established in September to help businesses flourish across borders, 33% of respondents felt that Brexit made it too complicated to grow globally. In Scotland, this is a bigger issue, with almost half of respondents citing Brexit as a blocker for global growth, a sentiment shared by 43% of respondents in Northern Ireland.
Our survey also found that professionals feel that a lack of guidance, together with the belief that marketing internationally is too expensive, are obstacles, with a quarter of those surveyed citing these as challenges to trading overseas.
The results follow up on research undertaken by the company 12 months ago which revealed that although 55 per cent of businesses cancelled or delayed plans to export to overseas markets or trade internationally, 51 per cent said that their view on the importance of international trade had increased, demonstrating clear intent and ambition.
Business confidence boost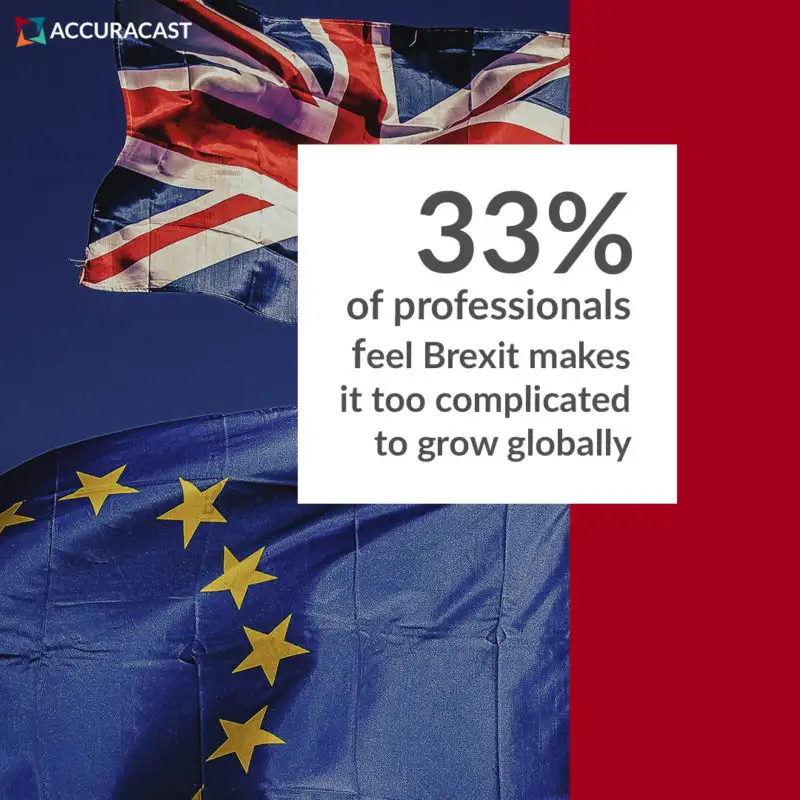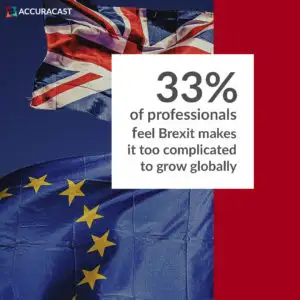 It is clear that many professionals are not confident in how to overcome the post-Brexit challenges of overseas business growth. Discussing the challenges, MD and Founder of AccuraCast, Farhad Divecha says:
"The past two years have obviously been very difficult for UK businesses – first with Covid preventing them from expanding, and now Brexit. But from our 20 years of global business experience, we know it's not impossible."
He continues: "Having supported leading brands like LG, UFC, Disney, Penguin Books, and PwC grow faster in every market, we can also help those businesses who are looking for strong guidance or are under the impression that it's too expensive. After a terrible two years, we're making it our mission to help businesses overcome growth obstacles and truly reach their full potential."
To fulfil this mission, AccuraCast's experienced team of multilingual marketers and strategists provide data-backed strategy advice as well as practical input. Assistance for businesses wanting to grow includes:
Guidance on the cost of expanding their marketing beyond UK borders
Research on the best platforms on which to advertise
Audience creation to reach the right people in new territories
Keyword research in relevant languages
Technical and cultural advice on website localisation
Customer data and tracking services including server-side tracking, Facebook Conversion API and Google Enhanced Conversions
Speaking Their Language
For any organisation expanding internationally, translation alone is inadequate and multilingual services are crucial. We bring the expertise and local know-how needed to advertise a company's products and services across the world, with paid media experts who are native speakers of all major global languages.
Case Study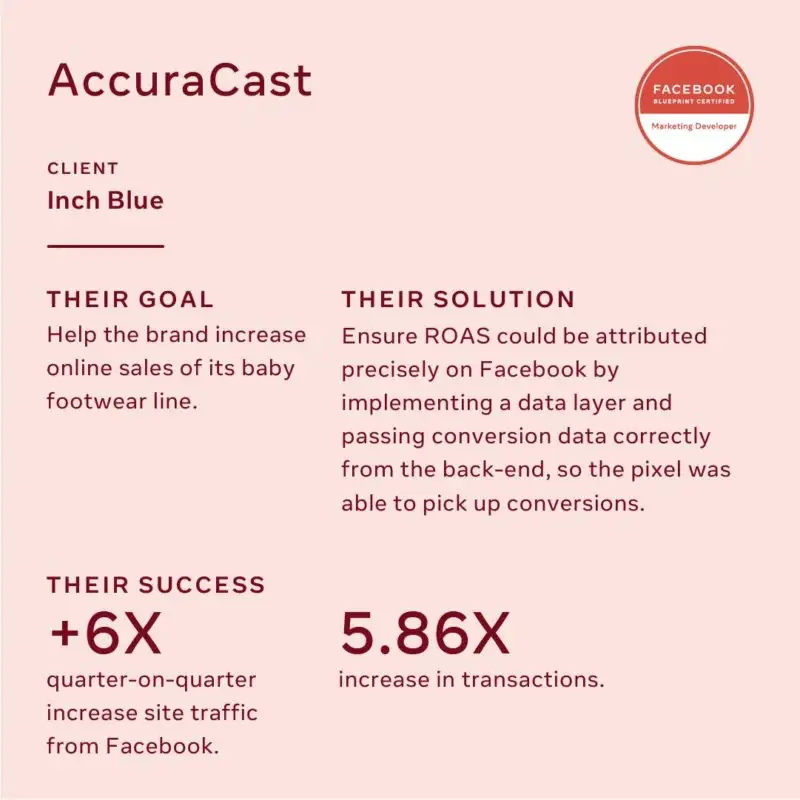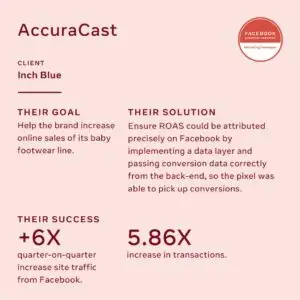 We helped ethical baby footwear manufacturer and retailer Inch Blue drive their business forward, growing their national and international presence using our search and social marketing services. Inch Blue saw the potential and were eager to continue the growth we'd helped them achieve nationally by launching in France and Germany.
We assisted Inch Blue by setting up comprehensive tracking to optimise campaigns for ROAS and sales targets. Intelligent audience targeting and cross-border audience matching allows us to identify potential new customers based on interests, demographics, and life events in new markets.
Our overall approach at AccuraCast is to equip our team of multilingual digital marketing experts with data science and a toolset that includes our proprietary AI to uncover established and emerging cultural insights, which can help you build relevance at a global scale and rapidly grow your international sales.