With more than 300 million active users, Snapchat has become one of the most popular social networks, particularly amongst the younger generations. As the social network app has been constantly developing, news has recently surfaced that the brand filed a patent back in November 2014, which would let users unlock photos and videos based on the position and geolocation of their device.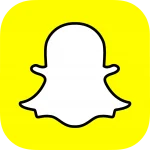 Snapchat might soon allow users to view other people's photos when standing in the exact location where it was originally taken. Additionally, the feature will let users interact and play "photo hunt" games with their friends, inviting them to go to an exact location where their messages can be opened and read.
Both of the features included in the patent, will eventually allow users of the app to sort through an abundance of pictures based on location, something that Snapchat has not been able to accomplish yet. The patent is part of the company's plans to add location to the software, something that the app is lacking at the moment besides its geo-based filters, which are available for use when users visit specific (and limited) locations.
How the feature works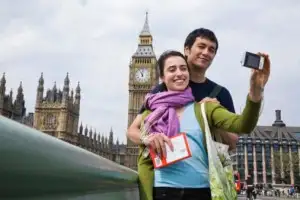 This feature is likely to be most popular with visitors around big tourist attractions, where other people are likely to have already taken snaps. Imagine you are standing next to Big Ben in London: the app will give you the option to share your photo publicly. Should you accept, your photo can then be viewed by other users visiting the exact same spot next to Big Ben. How will this occur? Snapchat will simply ask you to raise your device to view photos that were previously taken at that spot.
The "Photo Hunts" game
Snapchat might also enable a feature that allows users to send their friends on "photo hunts". Let's say you're in Leicester Square in Central London and you're busy taking snaps. You could send one of these snaps to a friend, letting them know what you're up to, but request Snapchat withholds the picture until your friend goes to that exact location.
What does this mean for brands?
This features offers great potential for companies to advertise and reach their target audience on a personal level. For instance, shops and restaurants around a popular attraction could take pictures via their Snapchat account. Once users visit the location, they might decide to view the brand's photos, revealing products using the new feature.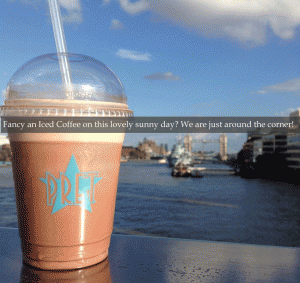 Say a coffee shop near London Bridge takes a picture of their most popular product near the attraction, along with a persuasive caption. This will then appear on the Snapchats of those who happen to be in the local area. It's a fun, creative, and easy way for brick-and-mortar stores to widen the reach of their potential customers.
Foursquare already offers similar features where businesses can log on and target users who are near their stores. This has been marginally successful for the network.
What are your thoughts on Snapchat's plan to introduce this geolocation feature? Are you already using the app to reach your target audience? Let us know in the comments below!