Facebook is known to be one of the most efficient and economical platforms to use for lead generation. What this can mean, though, is that the quality of the leads is not always as high as when generated through a different channel, like Google Search. 
Getting the lead quality right depends on several factors. So… how do you ensure your Facebook campaign is generating quality leads? 
Be Absolutely Clear in Your Ad Copy  
The first step to ensuring high quality leads is to refine your ad copy.  
Make sure your ad messaging is clear and concise; the purpose for collecting the user's data should be clear from the start to avoid your sales team receiving false information and unsuitable leads.  
The required audience should be given a clear and compelling reason for filling out the form, for example, "sign up and we'll be in touch to arrange your free consultation". 
A relevant incentive reduces the amount of false information given, because the people who sign up are genuinely looking to be contacted about the consultation. 
Tip: Always include an intro in the lead form. Describe your offer accurately via a paragraph or bullet points and provide a clear headline! 
 The more information provided, the better informed the user is. They can determine if they are the right fit and should provide their details.  
Another important factor to consider is the CTA (call-to-action) button, i.e. 'Sign Up' rather than 'Learn More'. This sets up the user's expectations on what's to come next if they click to continue.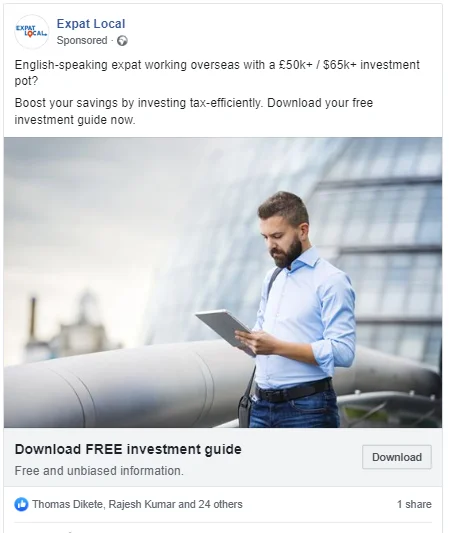 Setup Your Lead Forms for Higher Intent 
If you find your lead forms are delivering unwanted leads, then setup your form for higher intent. When setting up your lead forms, select the option for higher intent this provides users with a review stage at the end of the form, where they can see the information they are providing. This reiterates to the viewer what a business is going to do with this information and why they should fill it out, e.g. "please leave a valid telephone number so we can call to set up your consultation", or "we will contact you shortly to discuss your appointment". 
This is more likely to result in users providing their real information and also giving them a heads up that they will be contacted.
Tip: Add qualifying questions to eliminate the unsuitable leads. Qualifying questions pinpoint what you are looking to get out of a lead.  
Split Test Your Audiences to Find the Right Match 
Facebook audiences are like salt – a little can go a long way. But sometimes, going broad just isn't right as the leads you're getting are not the right sort of people. 
To reach an ideal balance between good leads and a reasonable CPA you should split test but focus on audiences broad and narrow – i.e. compare results between these audiences with the same copy and lead format. 
Tip: use a different form name for the audience split test so that your sales team can identify which lead came from which audience. 
An example of a narrow audience might be to overlay custom audiences with detailed targeting, e.g. a B2B company looking for accounting software leads might use a Lookalike of their page likers combined with detailed targeting of "small business owners".
Try Canvas Ads with Lead Forms 
Canvas Ads are a new immersive ad format on Facebook. The user clicks an ad to open a full-screen experience on their mobile. This can increase the chance of the user developing a positive relationship with your brand, and allows you to give lots more information about your offer before the user signs up.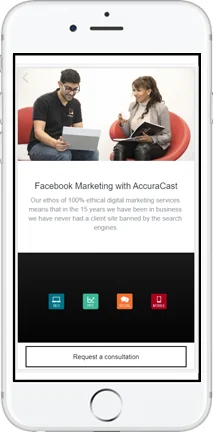 Use Lead Scoring and Share Results with Marketing 
It is important to regularly review lead quality. This must seem like such an obvious way to ensure your lead quality is high, but many advertisers fail to do so. It is critically important to ensure the sales team and marketing team are communicating often and effectively, and that their desired lead outcome is in sync, otherwise the campaign is doomed to fail.  
Import the leads into a CRM system for efficiency and also to help track offline conversions, Zapier is one of many automated tools that can help integrate your leads from platforms such as Facebook to your CRM. This way, you have the data accessible without having to put data in manually.  
Tip: Have easy methods for scoring leads – this will help the marketing team understand the quality of leads coming through and can also assist in helping them tailor the ad copy to improve the overall lead score.  
Here's what you should do next: 
Use custom audiences – such as Facebook page visitors and lookalike audiences, as these people have a familiarity with your brand and are more likely to be higher quality leads.  
Optimise your ad copy – make sure the reader understands exactly what the ad is asking for and who is suitable.  
Be honest and accurate in your lead forms – only ask for the information you need, don't put users off with a 10-field lead gen form when you only required a name and email.  
Try Canvas ads with lead forms – Increases the chance of forms being completed accurately. 
Check lead quality – With marketing and sales, this communication will ensure that the route to market is bringing in the right contacts.  
These tips can help you improve your Facebook lead quality instantly, because regardless of what your desired lead conversion is, no brand wants to spend unnecessary time and money on the wrong sort of leads.
Find out more about how our Facebook marketing services can help you.