The advertising market is crowded. In such a competitive market, with all those brands jostling for space, marketers need to be constantly looking for new and unique opportunities to reach their audience – an alternative way to grab the attention and make a connection.
But outside of the major networks already taking up much of your ad spend – Facebook, Google Search, LinkedIn, Amazon, etc – where can you boost your visibility and make an impact?
Here we share some ad placements worth considering in your marketing mix. Ones that you may not have considered before…
DOOH (Digital Out Of Home)
Although the concept of out of home advertising – i.e. the automated buying of digital outdoor space – isn't new, the possibilities presented by utilising various digital out of home advertising (DOOH) units is extensive – and is becoming more accessible to all.
DOOH can now use a variety of programmatic triggers to reach an audience, like the time of day or stock trends, to target the audience walking by (some now can even make use of facial recognition). Take the example of Waterloo station – when it starts to rain, passersby will automatically start to see advertisements from brands like Starbucks promoting a hot drink.
Tip: This information can also be used to make better ad placement decisions, based on the user's location data.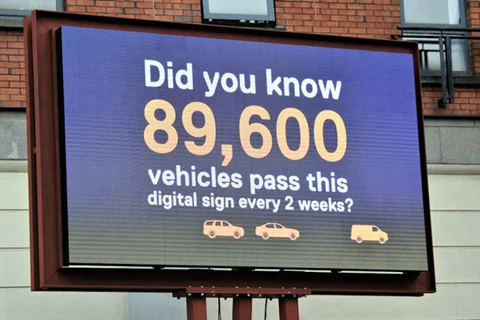 The acquisition of DOOH inventory can be done in several ways:
RTB – when inventory becomes available it is presented to buyers who can place a bid on if they are interested in purchasing. This is a fast process and only lasts a few seconds, and the winner immediately has their content delivered to the acquired spot.
Programmatic guaranteed – this involved a private auction only accessible for a selected number of advertisers (like a secret club).
Non-programmatic guaranteed – inventory here is sold at fixed CPM and advertisers must pay premium prices for select exposure. This buying method requires the most amount of human input.
Tip: keep your budget in mind when deciding how you are going to acquire inventory.
Google last year was in talks in Germany about pushing into out-of-home advertising — billboards in stations, shopping centers and shop windows. Whilst programmatic OOH already allows advertisers to change their messaging according to variables such as time, date, weather and sports results, Google's trump card is the personal data it has access to, partly through the Android smartphone operating system.
Marketers, watch this space!
Sky AdSmart
Sky AdSmart is a form of TV advertising that gives brands of all sizes an equal opportunity to advertise at a reasonable price. This new approach to TV advertising allows brands to target consumers more intelligently.
With AdSmart, advertisers can target households based on composition, affluence, location, age and a host of other categories. This means that, unlike terrestrial TV advertising, companies can targeting households with a different ads that are more timely and personalised. So viewers with cats can be shown advertisements about cat products and viewers with dogs can be shown dog products at the exact same time.
Sky AdSmart covers the following channels:

Note that Sky AdSmart is traded on a CPM basis and viewers are expected to watch at least 75% of an ad for it to be counted as an impression.
Tip: A minimum ad spend of £3,000 is required, giving more SMEs the opportunity to advertise on TV.
ITV & All 4 VOD
ITV is the UK's largest commercial VOD service provider. Audiences can be segmented though location, gender and age, as well as first-party data that can be supplied by the advertiser. 30% of its usage comes from live streaming.
All 4 VOD allows similar targeting options and is traded on a CPM basis, with the minimum being around £28 CPM. Advertisers can upload both video and display advertisements and there's also a feature that allows some interactivity in the ad! See an example below.
Tip: You can target watchers of specific shows as well as audiences if you have a product or service that appeals to that show profile.
Hulu
Hulu, the popular U.S subscription-based demand TV service, are soon to be introducing their new ad unit – and it's not made only for video. The Pause Ad is a translucent banner that appears on the right of the screen, several seconds after a viewer has paused a video (the ad appears a few seconds after the show is paused, to avoid interrupting viewers who are just looking to forward or rewind).
Ads will not appear on any show that is TV-MA rated, i.e. those containing foul language, graphic violence or sexual activity.
Tip: Advertisers will be able to decide on the genre they wish to target and can pick an anti-target audience too, so take advantage of that feature.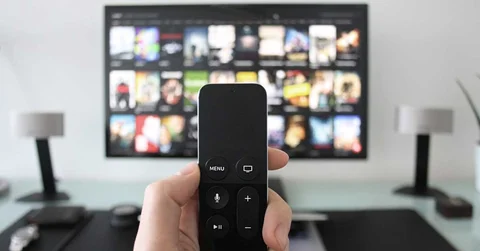 And now for something completely different – space?
Anyone want to take a guess on what this entails?
Space marketing is essentially using the "space" in outer space to promote your brand. This could include branding the launch vehicle that travels into space, recording an advert in space, or even launching promotional material, such as a billboard, for millions to see.
Here are a few famous space advertising projects you may have heard of:
1996 – Pepsi spent around $5 million to have a float shaped like the company's soda can outside the Russian Mir space station.
1997 – A milk commercial was filmed in space for a company named Tnuva, which cost the company $450,000 for 95 seconds of exposure.
2000 – Pizza Hut painted their logo on a Proton rocket, which was then launched into the Internation Space Station and viewed by 500 million people. A year later, the brand delivered the first pizza to space. Fun fact… this was also the first pizza to be eaten in space!
Although an interesting concept, personally, we prefer the night sky to be clear with a nice view of the moon and stars!
Where will your advertising campaign shoot you off to next?