With the World Cup in Brazil having come to an end, the Tour De France picking up speed and tennis fans still coming down from the Wimbledon high, it's no surprise to find out that sport has been dominating the news for the past few months.
After the 63 World Cup games, the final has seen over 2.1 billion related searches, ranging from Costa Rica's Keylor Navas's legendary goalkeeping skills to the Brazilian superfan "Gaúcho da Copa", who lovingly gave his replica trophy to a young German girl after they were defeated 7-1.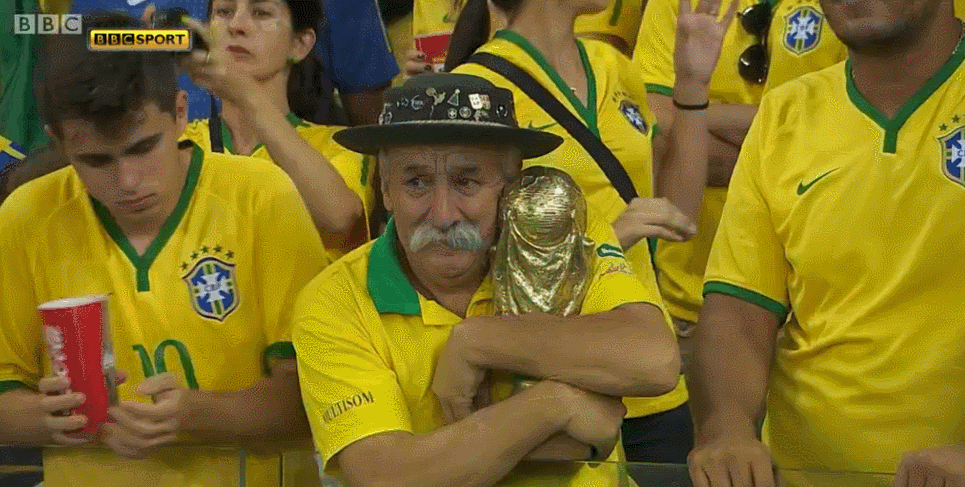 Facebook announced at the beginning of the week that the World Cup has claimed the title of largest event – sporting or otherwise – in Facebook history and similarly featured in over 300 million tweets within the first two weeks, making it one of the most tweeted events in Twitter history. It isn't just the football being talked about either! Snapchat gathered thousands of "snaps" from football fans' Rio 2014 experiences and shared them with all users, encouraging "RioLive" to start trending worldwide.
Despite major news stories including air strikes in Gaza and David Cameron reshuffling his Government, the Tour de France is still 10% more likely to appear on your news feed. "Brazil 2014" is also searched on average 15 times more than any Government issue of 2014.
These figures show that the sporting world has been dominating search and social media over the last 7 months, with Twitter and Google trends creating specific tags and pages for each event and World Cup related tags trending on major social media platforms every day since the tournament began.
With 35.6 million Tweets, #BRA v #GER is the most-discussed single sports game ever on Twitter. #WorldCup pic.twitter.com/pRjssAZmhg

— Twitter Data (@TwitterData) July 9, 2014
The upcoming Glasgow 2014 Commonwealth Games are sure to boost sport trends even higher with top athletes competing in the UK and coverage across the web and the BBC creating a lot of hype for sports fans. The 2014 Commonwealth Games are already the highest trending Games in history, with a surge in searches for the names of popular athletes who will be attending, to the questionable design of the staff uniforms.

The nature of social media posts around all of the recent sporting events go above and beyond the games themselves, engaging viewers and fans in a community, encouraging them to share not only their opinions on the games, but their personal viewing experience. The domination of sports in the news is sure to continue this year with the next few months scheduled to hold several popular events all over the world and fans still buzzing on social media from this year's massive sporting trends.