London's Leading Digital Marketing Agency – specialists in ethical search engine optimisation, cost-effective online advertising and innovative social media & mobile marketing
To build a strong brand and drive more online sales, you need increased traffic to your website. You need to be noticed, to attract targeted visitors, to have a presence across the Internet. At AccuraCast, we specialise in helping our clients optimise (SEO) their sites to rise to the top of the organic search engine rankings, draw in buyers using cost-effective pay-per-click (PPC) advertising, and use social media and mobile marketing to build strong brands, loyal customers and healthy sales.
Our core services include:
Our clients range from major organisations such as household name brands, international travel operators, financial service providers, government bodies and the NHS through to SMEs and charities. We're a long-established search engine optimisation agency with a reputation for being innovative and creative while delivering proven results and impressive ROI.
---
Does Your Site Need Higher Organic Ranking?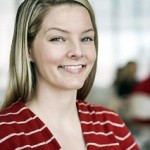 If your website is not ranking within the first page of Google results for the main keywords your customers search for, you could be losing significant revenue.
Our SEO audit and consultancy services help you find out what holds back your organic ranking, and provide advice on how to fix it.
Get Started On The Road To Higher Visibility
---
Why we're leaders in search and digital marketing
Experienced – we've specialised in search and digital marketing for more than eleven years. Our agency is about as old as the search industry itself.
Expertise – we started life as a dedicated search marketing agency. It's core to what we do, not an add-on or additional service. When it comes to SEO, PPC and social media marketing, we're the experts.
Innovative – we use the latest online marketing technologies and ideas to maximise exposure for our clients.
Results focused – we always focus on the needs of our clients and how we can help them meet their goals. Our work delivers measurable results and we believe in keeping costs down.
Proven track record – we're ranked 5 out 5 by real clients in independent reviews (source: Google Reviews, SEMCompare).
Outstanding support – call on our additional support and training services whenever you need them.
Highlights – some of our recent client success stories

We are working with Euro Disney and Pierre & Vacances Center Parcs to promote their brand new eco-tourism development, Villages Nature throughout the UK and Europe. Innovative PPC management has driven the cost per lead down to less than a fifth of what it used to be.
---
Emirates Airline sponsors the official men's tennis rankings on the ATP World Tour Race to London. We're transforming the way Emirates uses the ATP's highly engaging content to promote the brand on a wide range of sites including national newspapers and sports sites.
---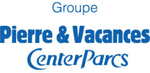 The Russians love the French town of Deauville so much that they built a mini replica of it in their country. Pierre & Vacances Center Parcs are now attracting affluent Russian investors to the original town using our multilingual marketing expertise with Yandex.
---

Our innovative Facebook advertising services are currently helping UEFA to drive ticket sales for their European league events. Advertising is highly targeted using niche audience groups within and outside the brand's page followers.
---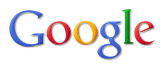 We reduced the cost per acquisition for SMEs by as much as 91%, and Google were so impressed that they wrote this flattering case study about our AdWords management work.
---
Find out how our ethical search, mobile and social media marketing services could drive more traffic to your website, boost sales and improve campaign ROI.