Celebrating 10 Years as London's Leading Search Agency
– specialists in ethical SEO, cost-effective PPC, and innovative social media and mobile marketing
To build a strong brand and drive more online sales, you need increased traffic to your website. You need to be noticed, to attract targeted visitors, to have a presence across the Internet. At AccuraCast, we specialise in helping our clients optimise (SEO) their sites to rise to the top of the organic search engine rankings, draw in buyers using cost-effective pay-per-click (PPC) advertising, and use social media and mobile marketing to build strong brands, loyal customers and healthy sales.
Our core services include:
Our clients range from major organisations such as household name brands, international airlines, governments and the NHS through to SMEs and charities. We're a long-established agency with a reputation for being innovative and creative while delivering proven results and impressive ROI.
---
Has Your Site Seen A Fall In Organic Ranking?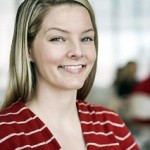 If your website has suffered a drop in traffic referred from Google search due to a fall in your search ranking, this could lead to months of lost revenue. Finding out what caused this fall in organic ranking is the first step towards raising your site's visibility.
Read our free, easy-to-follow 10-step guide to diagnose a fall in your Google rankings.
Get Started On The Road To Recovery
---
Why we're leaders in search and digital marketing
Experienced – we've specialised in search and digital marketing for more than ten years. Our agency is about as old as the search industry itself.
Expertise – we started life as a dedicated search marketing agency. It's core to what we do, not an add-on or additional service. When it comes to SEO, PPC and social media marketing, we're the experts.
Innovative – we use the latest online marketing technologies and ideas to maximise exposure for our clients.
Connected – we have strong relationships with major Internet organisations. Google, for example, has written a flattering case study about AccuraCast, and we were the first UK agency working with Google on its new affiliate marketing project.
Respected – by our many thrilled clients and throughout the industry.
Social – we're pioneers and experts in social media marketing.
Results focused – we always focus on the needs of our clients and how we can help them meet their goals.
ROI focused – we deliver measurable results and believe in keeping costs down.
Proven Track Record – we deliver outstanding, measurable results. We're ranked 5 out 5 by real clients in independent reviews (source: SEMCompare).
Professional – we use best practice and we have never had a client banned on Google.
Comprehensive services – everything from SEO and PPC to social media, online PR, mobile Internet marketing and multilingual services
Committed to transparency – we deliver the facts and figures that help you track campaign performance and measure the effectiveness of your advertising spend precisely.
100% Ethical SEO® – holistic SEO that won't get your site banned by the search engines. Our ethics policy explains clearly what we do and how we work.
Outstanding support – call on our additional support and training services whenever you need them.
Highlights – some of our client success stories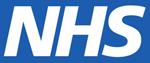 We worked with the NHS to promote stroke awareness among youngsters, teens and young adults. The Heroes Act F.A.S.T. campaign on Facebook received over two million impressions and more than 3,000 Likes.
---
The Republic of Korea hired AccuraCast to promote the country as a tourist destination through social media marketing in Germany, France and Spain. The campaign targeted local and international networks, with creative and engagement in all three languages.
---
LG launched their new range of ultra-thin Super LED monitors by sponsoring a flash mob performance. Our social media marketing specialists turned the video into a viral hit in Europe, North and South America, serving over 1 million views in just two months.
---
Emirates Airlines produces enormous amounts of digital content for brand promotion that needs to reach audiences worldwide, speaking a huge variety of languages. We provided detailed SEO guidelines to help optimise all media formats, including text, images, video and Flash used on their websites.
---

Stella Artois asked us to target Ukrainian, Russian, French, Spanish and English speakers through extensive localised keyword research for the popular Belgian beer. Keyword data was mined through multiple sources tapping into data from Google and Yandex.
---
We optimised a portfolio of web properties for FTSE 250 company, Informa, and trained their marketing teams to manage on-going campaigns.
---
Europ Assistance provide travel, home, health and motor insurance and assistance products for individuals and businesses worldwide. A multilingual link building campaign helped strengthen their search engine positioning and established the brand as the market leader.
---

A comprehensive optimisation strategy for financial services provider, Hargreaves Lansdown, allowed them to develop target visitors searching for a range of financial products & stock quotes.
---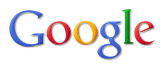 Google was so impressed by our work with a number of small and medium businesses, they wrote this admittedly rather flattering case study about AccuraCast.
---
Find out how our ethical search, mobile and social media marketing services could drive more traffic to your website, boost sales and improve campaign ROI.