Celebrating 10 Years as London's Leading Search Agency
- specialists in ethical SEO, cost-effective PPC, and innovative social media and mobile marketing
To build a strong brand and drive more online sales, you need increased traffic to your website. You need to be noticed, to attract targeted visitors, to have a presence across the Internet. At AccuraCast, we specialise in helping our clients optimise (SEO) their sites to rise to the top of the organic search engine rankings, draw in buyers using cost-effective pay-per-click (PPC) advertising, and use social media and mobile marketing to build strong brands, loyal customers and healthy sales.
Our core services include:
Our clients range from major organisations such as household name brands, international airlines, governments and the NHS through to SMEs and charities. We're a long-established agency with a reputation for being innovative and creative while delivering proven results and impressive ROI.
---
Free Download: Assessing Your Site's Vulnerability To Penguin 2014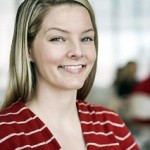 Our experts are predicting the next Google Algorithm update, 'Penguin' will hit in the coming weeks. It will penalise sites with historically poor SEO practices and push them down the rankings.
Download the guide to see if your business is at risk and request a free link audit, which could save your business thousands in lost potential revenue.
Download The Full Free Guide
---
Why we're leaders in search and digital marketing
Experienced – we've specialised in search and digital marketing for more than ten years. Our agency is about as old as the search industry itself.
Expertise – we started life as a dedicated search marketing agency. It's core to what we do, not an add-on or additional service. When it comes to SEO, PPC and social media marketing, we're the experts.
Innovative – we use the latest online marketing technologies and ideas to maximise exposure for our clients.
Connected – we have strong relationships with major Internet organisations. Google, for example, has written a flattering case study about AccuraCast, and we were the first UK agency working with Google on its new affiliate marketing project.
Respected – by our many thrilled clients and throughout the industry.
Social – we're pioneers and experts in social media marketing.
Results focused – we always focus on the needs of our clients and how we can help them meet their goals.
ROI focused – we deliver measurable results and believe in keeping costs down.
Proven Track Record – we deliver outstanding, measurable results. We're ranked 5 out 5 by real clients in independent reviews (source: SEMCompare).
Professional – we use best practice and we have never had a client banned on Google.
Comprehensive services – everything from SEO and PPC to social media, online PR, mobile Internet marketing and multilingual services
Committed to transparency – we deliver the facts and figures that help you track campaign performance and measure the effectiveness of your advertising spend precisely.
100% Ethical SEO® – holistic SEO that won't get your site banned by the search engines. Our ethics policy explains clearly what we do and how we work.
Outstanding support – call on our additional support and training services whenever you need them.
Highlights – some of our recent success stories
Find out how our ethical search, mobile and social media marketing services could drive more traffic to your website, boost sales and improve campaign ROI.